8 off-beat must-visit destinations in India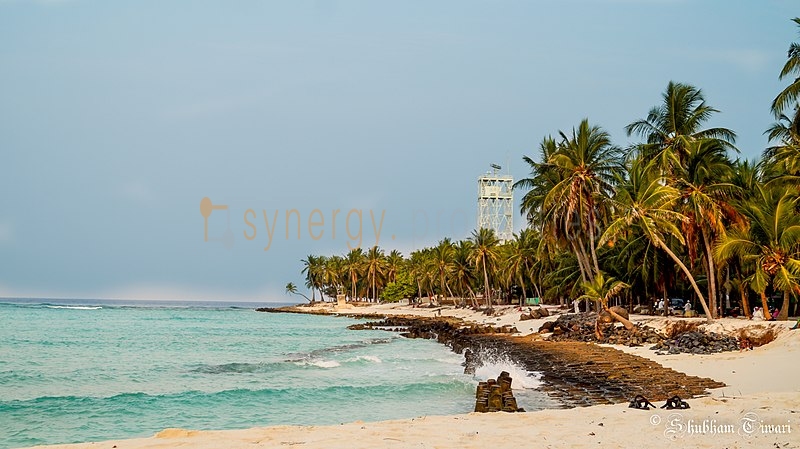 Here are 8 off-the-grid destinations in this diverse country
Madurai
Known as the city that never sleeps (Thoonga Nagaram) and even dubbed the Athens of the east, Madurai's skyline is a colourful collage of ancient temples. The city is built around its most popular attraction – the Meenakshi Temple – a small city in itself. The most famous attraction within the temple is the 'Hall of a Thousand Pillars' – these appear to be in a  straight line from whichever angle you look at them. There are 22 pillars here, each of which give off a unique musical note with a gentle tap.
Mawlynnong
Located 100kms from Meghalaya's stunning capital city, Shillong, this village has been featured regularly in the news since 2003, but still remains largely unexplored. Mawlynnong is known as the cleanest village in Asia, with each resident being required to keep the streets, houses and water sources impeccably tidy. The village is as pretty as it's clean – with thatched huts on either side of cobbled streets, bamboo guest houses, bridges made of interwoven and living tree roots among other attractions.
Ladakh
Petrolheads across India (and the world) might be familiar with this region in north India since it has some of the highest motorable roads in the world. Known as the 'land of high passes' Ladkah extends from the Kunlun mountain range to the Himalayas to the south.
Kodagu (Coorg)
Known as the Scotland of India, this small district is surrounded by mountains and lush greenery. Kodagu, also known as Coorg is a perfect place for people who love nature and adventure.
Their forest sheltered hills are dotted with spice and coffee plantations, making it picturesque and a unique destination for travellers. One thing you have to do at Coorg, is to visit Raja's Seat, a small garden covered with little flowers overlooking the misty hills of the Western Ghats.
Assam
Assam, also known as Ahom, is the biggest of the North Eastern states occupying 2.395 per cent of India's landmass. Its location and accessibility to the North Eastern states makes Assam a great location to visit on a tour around the area. Known for it's outstanding natural beauty, richness of wildlife and historical significance, 'awesome' Assam has a lot to offer.
Assam is also home to five national parks, two of which are registered Unesco World Natural Heritage sites making Assam the go-to location for the wildlife enthusiast.
Pondicherry
Also known as 'Paris of the East', Pondicherry is a beautiful city steeped in history, even before the French East India Company established the town as their headquarters in 1674. The city's architecture hasn't changed much since then and you can still find several colonial buildings, churches, temples, and statues and French-style avenues.
Manali
Located in the state of Himachal Pradesh, near the north end of the Kullu Valley. This Location is popular with hikers, honeymooners and thrill seekers alike with the diverse environment providing entertainment regardless of your desires. Manali is around 50km north of  the nearest airport, Bhuntar (KUU) and is now home to an estimated 800 to 1000 hotels and guesthouses which surround the city and it's surrounding area. Facing environmental threat due to tourism and hydroelectric power, this off the grid escape may not stay as disconnected for much longer.
Lakshadweep
Lakshadweep is a group of 36 islands, located west off the southern coast of India. The group of islands, known as Laccadive Islands, is famous for its exotic and sun-kissed beaches and green landscape. The name Lakshadweep in Malayalam and Sanskrit means 'a hundred thousand islands'. Ten of the 36  islands are inhabited and are definitely remote enough not to attract hordes of tourists.
We think that Lakshadweep is one of the few island destinations in the world that are still pretty untouched by the mainstream crowd. If you are a beach lover and want to see some coral and marine life, this is the perfect vacation spot for you.
Credit to: Gulf News
Comments
comments