Dubai real estate deals total $15.7bn in Q1 2018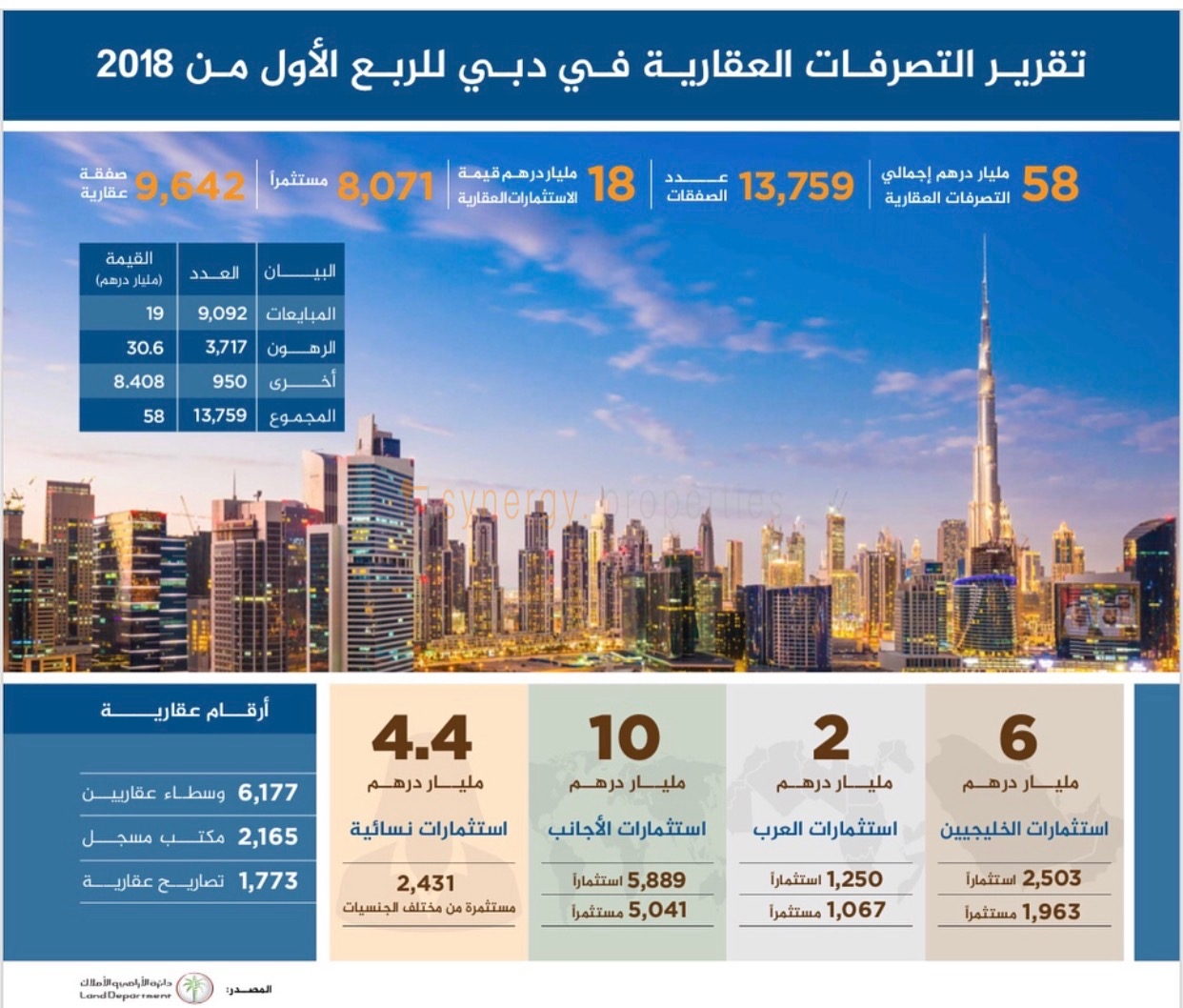 Dubai Land Department (DLD) has revealed that real estate deals in Dubai totalled AED58 billion ($15.7 billion) via 13,759 transactions in the first three months of 2018.
According to the DLD's Department of Real Estates Studies & Research, Q1 saw a total of 9,092 sales transactions worth about AED19 billion, 3,717 mortgage transactions worth over AED30.6 billion, and 950 other transactions valued at AED8,408 billion.
GCC investors led the way, making nearly 2,500 transactions worth around AED6 billion, a statement said.
It added that UAE nationals were the most prominent investors, totalling AED4 billion through 1,587 transactions, followed by the 1,387 Indians who invested AED3 billion through 1,550 transactions.
Saudis came in third place with investments of nearly AED1.3 billion, followed by Pakistan and the UK, Chinese, Egyptian, Russian, Jordanian and Canadians.
Sultan Butti bin Mejren, director general of DLD, said: "The Dubai real estate market continues to show continuous growth, driven by general optimism and confidence in the real estate sector."
Bin Mejren added: "Achieving almost AED58 billion of transactions shows strong momentum in the real estate sector for Q1, and we expect this to raise the Q2 transaction index and continue to rally before the end of the year.
"Analysts and experts predict an upsurge as we enter 2019 with unprecedented strength, as many strategic infrastructure projects are due to be completed in Dubai in preparation for Expo 2020."
In terms of sales, Business Bay topped the list with 973 transactions worth almost AED2 billion, followed by Dubai Marina with 720 transactions worth AED1.37 billion.
During Q1, the level of investment from women was also high, according to the report, with 2,431 women making 2,780 investments exceeding AED4.4 billion in value.
Credit: Arabian Business
Comments
comments