Dubai seeks to attract Indian investments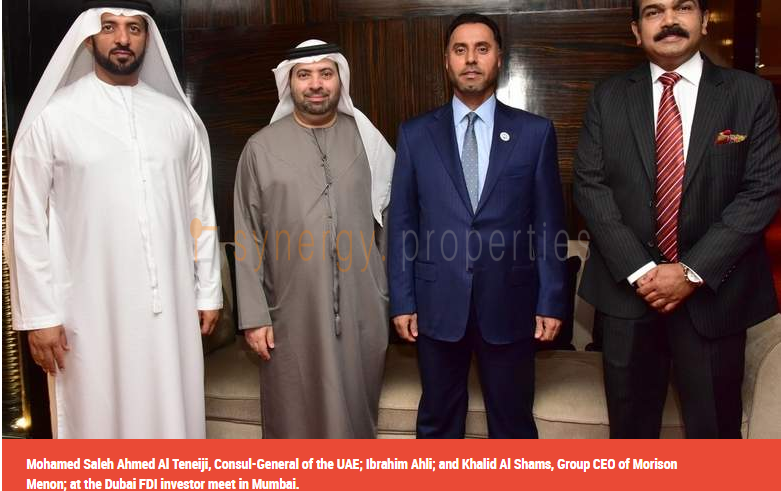 Agency holds roadshows in Mumbai,Hyderabad and Kochi to brief investors
Dubai is looking to attract more investments from India and held roadshows to brief investors about potential opportunities.
The Dubai Investment Development Agency (Dubai FDI), an agency of the Department of Economic Development (DED), recently held roadshows in Mumbai, Hyderabad and Kochi as part of attracting investors and businesses.
Asking Indian investors to cash in on Dubai's position as a regional hub, Dubai FDI invited the country's businesses to invest in diverse domains, including logistics, aviation, biotechnology, engineering, construction, financial services, industrial machinery, healthcare, pharmaceuticals, tourism and hospitality.
"There hasn't been a better time for bilateral engagement between Dubai and India. UAE-India relations are on a faster and stronger track, and leaders on both sides are determined to make their partnership a game-changer in global trade. In India, we were able to connect with our audiences and engage them in identifying areas where Dubai can place them on the forefront of emerging industries and technologies," said Ibrahim Ahli, director of investment promotion at Dubai FDI.
India has consistently been the among the top 5 bilateral trade partners of Dubai and a major source of FDI into Dubai. For the last 3 years, India has been the second largest investor in Dubai and Indians are among the top 5 nationalities of property owners in the emirate.
By 2020, UAE-India trade is estimated to hit $100 billion and Dubai's industrial, residential, tourism and entertainment sectors, along with existing airports as well as sea ports, will play a major role in achieving the milestone. Of the Dh37.8 billion FDI that the UAE attracted in 2017, Dh27.3 billion flowed into Dubai alone.
Ahli said major areas where UAE-bound FDI was deplyed in 2017 included manufacturing, renewable energy, aviation, travel and tourism, logistics, technology and healthcare.
Credit by: Khaleej Times
Comments
comments