No residency visa needed to buy property in Sharjah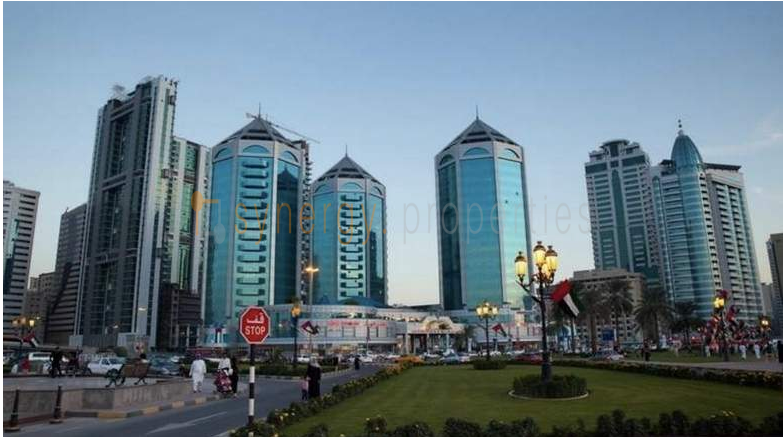 "Sharjah real estate market is stable and future is promising."
In a game-changing development in the real estate market, non-Arabs will no longer need a UAE residence visa to purchase a property in Sharjah. It was in 2014 that Sharjah government opened its realty market to foreign investment by allowing expatriates to buy property with the rider of a mandatory UAE residence visa.
Back then only certain areas were earmarked for investment. Tilal Properties, a joint venture between the government's investment arm Sharjah Asset Management and Eskan Real Estate Development, was the first entity to offer expatriates leases of up to 100 years with its Tilal City project.
Tilal Properties director general Khalifa Al Shaibani in an exclusive chat with Khaleej Times said as per the government's new legislation foreign investors need not have a UAE residence visa to buy property in Tilal City.
"I thank the Sharjah government for continuous support in shaping the legislation with us. We are working hand-to-hand with the government. In 2014, we were the first to offer lease hold of 100 years for the non-Arabs. According to the new legislation of Sharjah, there is no visa required for any buyer in Tilal City. We are in a position to start any roadshow globally. We invite any investor to buy in Tilal City without having the necessity of a UAE residence visa. This is a good opportunity for a lot of companies looking for a good and secure return. It is not necessary for them to have actual appearance here. They can invest remotely from their countries," Al Shaibani said on the sidelines of Cityscape exhibition being held at Abu Dhabi National Exhibition Centre.
He highlighted that Sharjah real estate market is 'stable and future is promising'.
Expats can purchase land for 100-year renewable lease and it's on a freehold basis for Arab nationals. "Real estate market is stable. You need to evaluate the project and not market. Majority of the investors are very careful and aware. Unlike 15 years back, they are comparing the options in the market. Usually, the end users want to settle down to be away from the rent fluctuation. We can see the market is very promising." Al Shaibani said while Tilal City is made up of four zones (A, B, C and D) with 1,855 plots including Tilal Mall. Tilal City is located on Emirates Road (E611) with Sharjah International Airport just 10km away and the border of Dubai within 2km.Al Shaibani noted the entire infrastructure work at Tilal City is complete.
"Tilal Properties is an on-time developer. The project is completely developed. We have 24 million square feet of well-developed land with complete infrastructure in Sharjah. We encourage all developers to benefit from this master plan." Taking about the benefits of buying in Tilal City, he said: "Any developer looking for raw land will spend two years of time to do infrastructure and enabling work. Since we are done with all infrastructure including street lights, electricity, water, gas and sewage treatment plants etc are ready on the plot, we are saving almost 35-40 per cent of cost for an investor. We are giving a masterplan developed and ready for construction.
"Al Shaibani noted Tilal Properties' return is best in the market. "We are selling only developed land and not adding any premium to the construction. We are leaving that buffer for the investor to enjoy."
He said soon there will be new finished products being rolled out in the market. "Due to demand, we are planning to come up with individual units as well to sell finish products. We have nine buildings under construction in Tilal City. We expect to complete it by this September."
Talking about Tilal Mall, covering 2 million square feet with an investment of Dh1.6 billion, Al Shaibani said: "It is one of the biggest in Sharjah. The design is done and the groundbreaking should start in 180 days."–
Credit By: Khaleej Times
Comments
comments