Queen Elizabeth 2 QE2, the world's most famous ocean liner, arrives in Dubai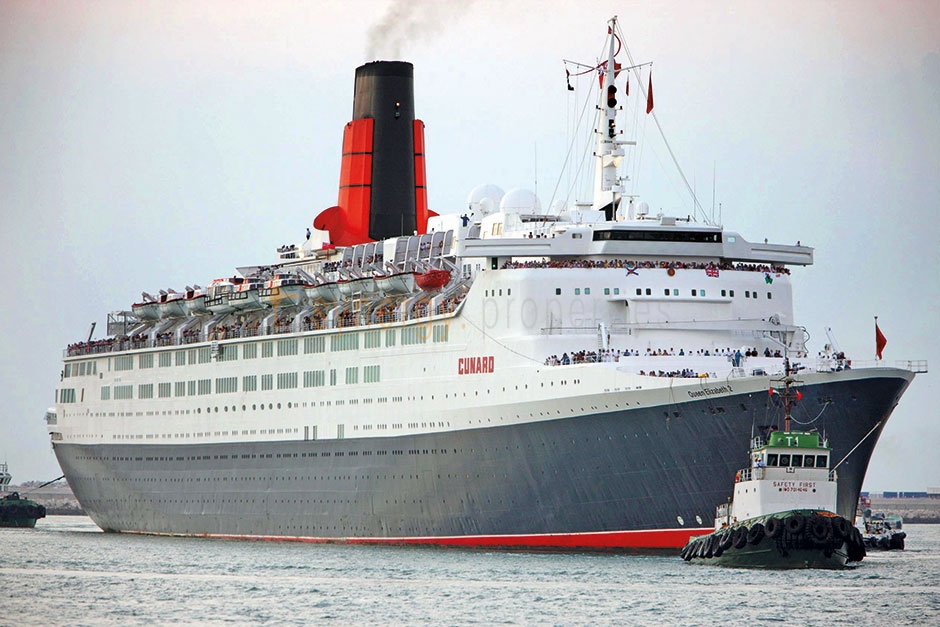 Nearly 10 years after the world's most famous ocean liner steamed into its new home of Dubai, Queen Elizabeth 2 is set for a soft opening on April 18 at its new permanent home of Port Rashid.
Invitations went out on Thursday to media in an informal announcement that the QE2 will serve a new life as an upscale hotel designed to help boost Dubai's aim of becoming a world-class tourist destination.
By invitation only, journalists will be given a limited tour of the former Cunard liner at its new home of Cruiser Terminal 1, Port Rashid Marina.
Hamza Mustafa, CEO of the new hotel group belonging to the ship's new owners Port, Customs and Free Zone Corporation (PCFC), is scheduled to be on hand to mark the historic new opening.
A new website www.qe2.com has gone live online in recent weeks promising "Coming Soon" and teasing would-be visitors with an invitation to experience "a new taste on hospitality" strongly suggesting the cruise liner's golden years will serve as a hotel and and accommodation landmark.
The QE2 sailed into Gulf waters on November 26, 2008 and was welcomed by an armada of bobbing yachts in light seas as an overhead fly-past by an Emirates A-380 aircraft announced her arrival.
Christened by the Queen in 1967, the QE2's arrival marked the end of her final voyage capping a logbook of 40 years that recorded 5.6 million nautical miles, including 25 world cruises, 801 Atlantic crossings and 1,408 individual voyages.
The QE2 was purchased by Dubai World for $100 million (Dh367 million) and the original plan was to convert the 70,000-tonne ship — the weight of 14,000 elephants — into a floating hotel and residence at a specially built pier at Palm Jumeirah.
credit content & images- Gulf news
Comments
comments