Rent-to-own schemes get popular in Dubai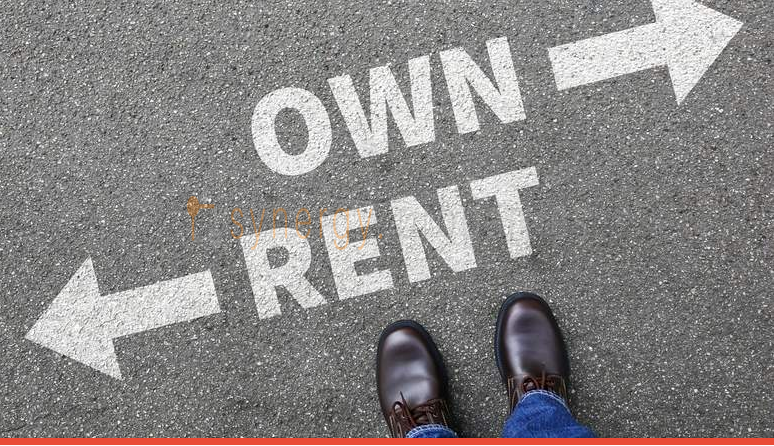 Rent-to-own schemes are emerging as a viable alternative for aspiring property owners who might not otherwise have the down payment needed to buy a home in Dubai. The rent paid on a home under such a scheme will be converted as equity towards buying the home.
It's a win-win for both parties involved since developers get to sell their current ready-to-move-in stock while end-users can afford to buy where they couldn't before due to lack of down payment funds.
"Today, around 70 per cent of expats rent, many due to lack of a down payment to purchase a property or uncertainty on how long they plan on staying in Dubai. To purchase a mortgaged property that is less than Dh5 million, for instance, one would need to have 25 per cent of the property value plus approximately eight per cent in fees," says Lynnette Abad, director of data and research at Propertyfinder Group.
However, the scheme has not gone mainstream as yet in Dubai real estate.
"A developer's financial circumstance and risk appetite will play a key part in their decision on whether they offer a rent-to-own scheme. A rent-to-own scheme can be lucrative as it potentially brings a pool of more buyers as you can also market to tenants who hope to buy in the future. In addition, you could charge a higher price as you're providing renters an opportunity that they would not usually have and therefore they would be willing to pay for it. However, some developers may not see it as lucrative due to it being 'slow money' as you get partial payments instead of a lump sum and there are higher risks of defaults as the renter might not pay during the period and therefore the developer would have to start all over again and find a new buyer," says Abdul Kadir Faizal, co-founder, Smart Crowd, a digital crowdfunding platform for real estate.
Also, developers typically prefer to sell off-plan property and ready properties tend to make up less of a developer portfolio, although that is changing.
"It's much cleaner to just sell the unit rather than having ongoing involvement. If there are issues with the property, for example, while it's under rental, then they presumably still have to resolve them. What if the buyer loses their job and can no longer afford to buy down the line, what happens then? Is there an easy way to dissolve the contract or would there be a potentially lengthy legal process? What if the market drops in this time?," observes Lewis Allsopp, CEO, Allsopp & Allsopp.
The developer that launches a rent-to-own scheme has to get regulatory approval and will not receive the full payment from any sale of a property until after a determined period of time, explains Mario Volpi, sales and leasing manager, Engel & Volkers.
Rent-to-own deals are being seen in locations where there are many small developers such as Al Furjan, Jumeirah Village Circle, Sports City and Dubai Investment Park as there is much more competition in these locations and each developer has to distinguish itself from competitors. It's proof that developers are willing to get creative to occupy their units.
"Now, we have seen prominent developers such as Nakheel and Emaar using RTO-like schemes to potentially bring a bigger pool of UAE residents into the property market," reckons Faizal.
In most cases, the rent is a little higher than the same property not on a rent-to-own scheme. However, the higher rent is justified as this amount is put towards the down payment and purchase of the property. Furthermore, the developer is essentially providing the tenant an extended payment plan and a higher premium would justify this rather than selling it directly to a cash/finance buyer.
"The rent would be higher for such a scheme since we have to consider the risk that a seller is exposed to in case of a default from the tenant. At the same time, the tenant will be able to avoid using a bank in the transaction, which will save him the interest rate," Cornelia Pintilie, project director for Business Bay and Downtown at Fam Properties, points out.
"The main reason for this is to raise enough of the required deposit amount in order for the buyer to then get finance. It is also a cushion for the developer that if the buyer does not take up the option to buy, there is a small compensation for the developer," adds Volpi.
In rent-to-own schemes, the timeframe for renting a property before owning it typically ranges from two to 10 years.
Those opting for RTO schemes must watch out for all the terms and conditions in the contract. "Who is responsible for the property in the time it's leased? Are there any exit clauses if there is a job loss? Can the property be sold if needed while the rent-to-buy scheme is in place? What if something happens with the banks, which stops you from being able to get a mortgage?" cites Allsopp.
Buyers have to ensure that they retain the choice of going ahead or not at the end of the rental term with no penalty if they decide not to buy, warns Volpi.
"There are many factors buyers have to consider such as the title deed ownership during the rent-to-own contract, mortgage balance from sellers' side, service charges of the property and how variable these are," adds Cornelia.
"Buyers have to watch out for three issues: 1) Forfeiting money: If you don't make your payments, you could potentially lose all the extra money you paid already. 2) Less control: You don't yet own the property, so you don't have total control over it. 3) Late payments liability: Depending on your agreement, if you don't pay rent on time, you may lose the right to purchase," concludes Faizal.
Credited to: Khaleej Times
Comments
comments