Thomson Reuters Projects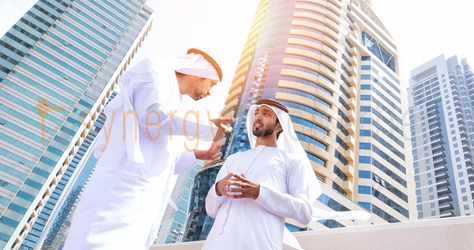 Dubai developers turn to rent-to-own schemes to drive property sales
Dubai developers are increasing pitching schemes modeled on Rent to Own (RTO) concept to sell ready properties in a slow-moving real estate market.
A typical RTO involves an agreement between a potential buyer and developer wherein the former rents the property from the latter with an option to buy that property at the end of the rental contract period.
Moe Abeidat, Chief Technology Officer, Property Monitor noted that while many Dubai developers are using tactics like lower DLD (Dubai Land Department) fees and higher broker commissions to sell ready properties, some have adopted an out-of-the-box approach towards payment schemes in the form of RTO and direct developer finance
"An RTO is an alternative payment method for better affordability and lowering cost barrier to entry," he said in a telephone interview with Thomson Reuters Projects.
Lynnette Abad, Director of Data & Research at Propertyfinder Group said developers are using RTO schemes to address the hurdles of large down payments and huge fees that have kept end-users away from property purchase.
"To purchase a property [using bank mortgage] that is less than five million UAE dirhams, one would need to have 25 percent of the property value plus approximately eight percent in fees, which is a lot of money for most," she told Thomson Reuters Projects in an email interview.
Earlier this month, property consultancy Chestertons MENA said in a report that Dubai's property market is expected to remain soft throughout the remainder of 2018 as new supply continues to outstrip demand coupled with the negative impact of macro and microeconomic issues. The report noted that on a Quarter-on-Quarter basis, sales prices for apartments were down one percent while villas remained flat compared with the first quarter of 2018.
Pawan Batavia, Director of Synergy Properties said buying is not yet an affordable option for most end-users despite the downward trend in property prices.
"It becomes tough for many expats to accumulate enough money to come up with the down payment for the property, which is 25 to 30 percent of the property value," he said over email.
RTO schemes, he explained, makes property purchase affordable by adjusting rents against the down payment, and noted that the balance amount could be paid off through a bank loan.
Affordability matters
Abad said 70 percent of the expatriate population in Dubai prefers to rent rather than own property since they lack the finances to make the substantial down payment, in addition to the uncertainty around how long they plan to stay in Dubai.
She pointed out that households in Dubai with a monthly income of 30,000 dirhams can buy up to 45 percent of the available housing supply deemed affordable, if one goes with Affordable Housing Institute's definition of housing that costs less than 30 percent of gross household income, excluding utilities.
She said 45 percent of Dubai's affordable housing supply could be afforded by those earning between 35,000 – 45,000 dirhams per month; 33 percent is affordable for incomes between 15,000 – 25,000 dirhams; 16 percent for incomes between 10,000-15,000 dirhams and six percent for incomes less than 10,000 dirhams.
"For developers, it makes sense to offer their available finished stock on RTO schemes as it's a win-win for both parties – developers get to sell their current stock and end-users can afford to buy where they couldn't before due to lack of down payment funds," said Abad.
She also noted 52 percent of current market active listings on Property Finder come under the affordable range that falls within the price range of 650,000 dirhams going up to two million dirhams.
"Developers will continue to offer lower priced units as demand is driving this trend," she said.
Property Monitor's Abeidat pointed out that in the past, apartments in the Skycourts Towers in Dubailand were offered on an RTO scheme. The six-tower project, developed by National Bonds, was launched in 2006 and completed in 2010.
"We are currently seeing micro developers in JVC [Jumeirah Village Circle] and other areas such as Motor City offering RTO-like options to property buyers and tenants," he said, adding that among the more prominent developers, Nakheel is offering a direct to developer payment plan that mimics the RTO concept.
Abeidat noted that in the secondary market, buyers are increasingly keen on affordable opportunities.
"For instance, for a two million dirhams plus property, a five percent down payment needed in RTO-like schemes is more attractive than 25 percent upfront needed if purchased through standard bank mortgage," he said.
Mario Volpi, Sales & Leasing Manager, Engel & Völkers said his firm in collaboration with Nakheel is offering a RTO-like payment plan for ready townhouses and villas in Al Furjan and Jumeirah Islands.
"The buyer puts down five percent of the purchase price and moves in. The remaining 95 percent is then paid in six-month installments over a five-year period with post-dated cheques," he explained in an email interview with Thomson Reuters Projects.
Volpi said the buyer could cherry-pick which property they want from the master plan. Other benefits include DLD waiver and no commission, saving the buyer a further six percent.
However, the rental amount for properties offered under RTO schemes tends to be higher than usual, according to Abediat and Synergy Properties' Batavia.
"The amount you pay is higher than the rental of the same unit, but here, it is capital towards the home ownership and not thrown away as rents," explained Abediat.
He said in the Nakheel scheme, two and half year payment equates to 25 percent payment, which removes the burden of 25 per cent upfront and makes the purchase more viable for the buyer.
Batavia said the most significant risk in RTO is that the tenant is being bound to a three-year lease agreement.
"The tenant is committing to pay a fixed rent for three years, which is also a reward if the rents start to move upward. However, the leases under RTO schemes are 10 to 15 percent higher than the standard rent," he said.
Building on RTO
A new trend is developers offloading entire buildings through RTO schemes, said Batavia. His company is offering RTO schemes on behalf of the developer for Bloomingdale in Sports City, Lotus Park in JVC and Sol Amber in Cultural Village.
"We are in talks with almost three other developers to sell a full building's inventory under RTO," he said without disclosing their names.
Commenting on the regulatory framework for RTO schemes, Abeidat said in Nakheel's case, the developer is leveraging the existing framework of pre-registration of the purchaser's name in the DLD-regulated process for pre-constructed property purchase, which makes it reliable for both the buyer and developer.
"In mature markets like the US, UK, and Canada, there is proper regulation around RTO and you will find individual or property owners offering RTO. In the UAE, there are no clear norms on RTO from the Real Estate Regulatory Authority (RERA). Therefore, only developers tend to provide such schemes," he said.
Engel & Völkers' Volpi said RTO schemes do require regulatory approval because they are effectively marketing schemes.
"RTO schemes are not a new phenomenon but do tend to die down when the market moves from being described as a buyers' market to a sellers' market," he concluded.
Credited to: Hina Navin; Editing by Anoop Menon
Comments
comments