UAE real estate market: Crystal clear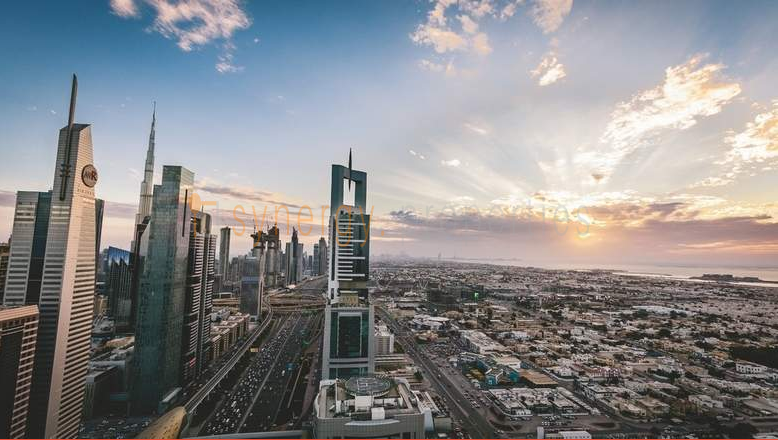 More transparent real estate market provides a sense of security to investors.
The UAE real estate market is more transparent now as compared to 2016, which helps buyers and sellers to make more informed decisions about their investments. It offers true value of assets for sales or rentals and also gives a sense of security and confidence to investors.
According to JLL's 2018 Global Real Estate Transparency Index, Dubai maintained its top rating in Mena region but improved its global ranking by eight positions to 40. Similarly, Abu Dhabi also jumped four positions to 55 on the 2018 Index.
"The major benefit of improved transparency for consumers is that it improves the level of certainty and allows to make more informed decisions as either buyers or sellers of property. Improved market information allows better decisions to be made about the true value of an apartment or villa, in the light of evidence of other recent transactions rather than just an owner's view on what their property should be worth," said Craig Plumb, head of research for Mena at JLL.
"The creation of local third-party databases on performance has also contributed to the overall improvement in transparency," he said.
Dubai scored really well on "Listed Vehicles", "Transaction Process" and "Regulatory and Legal" sub-indexes in JLL report with the emirate becoming the third best improving market globally over the past two years.
Moreover, analysts say that a transparent market means more data is churned out by third-party entities and consultancies, which help consumers to regularly and more precisely assess value of their assets.
"Among other factors that have brought transparency to the local real estate market such as classification of all non-freehold plots in the emirate; adoption of a unified lease form; updates to the rental index have aided in standardising contracts; regulating relationships between all parties involved in real estate transactions and most importantly improving the regulatory framework of the real estate sector," Plumb added.
In July 2017, Dubai made unified Ejari leasing contracts mandatory which immensely brought transparency to the emirate's leasing market. Ejari seeks to uphold and guarantee the legal rights of both the landlord and the tenant and provides a clear outline of the rental agreement within the confines of Dubai's real estate laws.
According to JLL, Dubai has also passed positive regulation. Its government initiatives include a building classification project, improved regulatory procedures, new and enhanced online apps for managing contracts and broker information, and unified lease forms.
"Such measures are designed to attract higher levels of foreign investment, one of the key objectives of the Dubai Land Department," said Sultan Butti bin Mejren, director-general, DLD.
"While significant progress has been made in recent years, we recognise that further initiatives are required to enhance the level of market transparency," he said.
Chris Whitehead, managing partner, Gulf Sotheby's International Realty, said Dubai and Abu Dhabi property markets have become more transparent in some areas.
"Developers have been given stricter regulations that will protect consumers in long-term. With regard to brokerages, some new regulations and processes were launched but none have been successfully enough to create a positive impact for consumers," he said.
Atif Rahman, director and partner, Danube Properties, noted that new regulations bring a greater degree of transparency and developers' accountability towards on-time delivery of projects.
"Transparency benefits all stakeholders – developers, brokers, contractors and the customers, buyers and investors. It also makes us responsible to succeed in obtaining the shared goal – deliver the quality homes on time."
According to Rahman, bank guarantee, Trust Account System (which links the project Escrow Account), marketing approval for real estate company and the project's survey by a certified company are some of the regulations that made UAE real estate market more stable and reliable for investors.
"Dubai's real estate market is strongly regulated. It is one of the best regulated market globally, offering 100 per cent security of investment with a close eye on quality of construction, assuring delivery of good assets," Rahman added.
Sailesh Jatania, CEO, Gemini Property Developers, said that since the market has matured and more transparent now, the buyers now have a fairly good idea about projects, developers and their credibility and the location as the city's development activities are more visible.
"In Abu Dhabi, a property registrar has been established to monitor the developer's activities and monitor the project's progress. In Dubai, a developer cannot advertise to promote or sell properties if it fails to fulfil all the obligations. It makes the developers more responsible and ensure that the developer has the capability to continue with the works – to construct and deliver the project on time," Jatania said, adding that other emirates are also strengthening the regulations so that there is a higher level of transparency.
Imran Farooq, CEO, Samana Developers, said that the Real Estate Self Transaction (REST) launch made the real estate market more transparent and at par with the international property markets. The platform conducts real estate trading and transactions with multiple parties anywhere and anytime. The new platform enables the complete digital management of real estate transactions, eliminating paper documents and reducing brokerage procedures.
According to According to JLL's 2018 Transparency Index, the top 10 most transparent markets are the UK, Australia, US, France, Canada, Netherlands, New Zealand, Germany, Ireland and Sweden.
Globally, steady progress is being made – with 85 per cent of markets showing an improvement in the two years. However, there is a feeling that the rising expectations of investors, occupiers and the general public are outstripping the real rate of change.
Credited to: Khaleej Times
Comments
comments