La Rosa VI at Villanova By Dubai Properties
La Rosa VI at Villanova by Dubai Properties
LA ROSA VI At Villanova is the last project of the La Rosa collection
Offering 3-4 bedroom villas which are of the most luxurious and gorgeous townhomes in the city of Dubai. in this collection the premium has been placed on the link between modern life and nature to make living in the paradise possible like never before! Also, state-of-the-art facilities have been provided to give residents the composure, tranquility, and peace of mind as a gift. these will be discussed below more specifically.
The Unique Style
These magnificent La Rosa VI townhouses induce a sense of living the Mediterranean style, as the close relationship between the stunning nature and elegant and glorious architecture can be easily seen. the houses are beautifully surrounded by plush scenery with a variety of picturesque palm trees all around the house as well as beautiful waterfronts made of lucid views of swimming pools outdoor that really recalls the pleasant atmosphere of Mediterranean blended with the convenience and relaxation brought by its desirable paradise-like outdoor.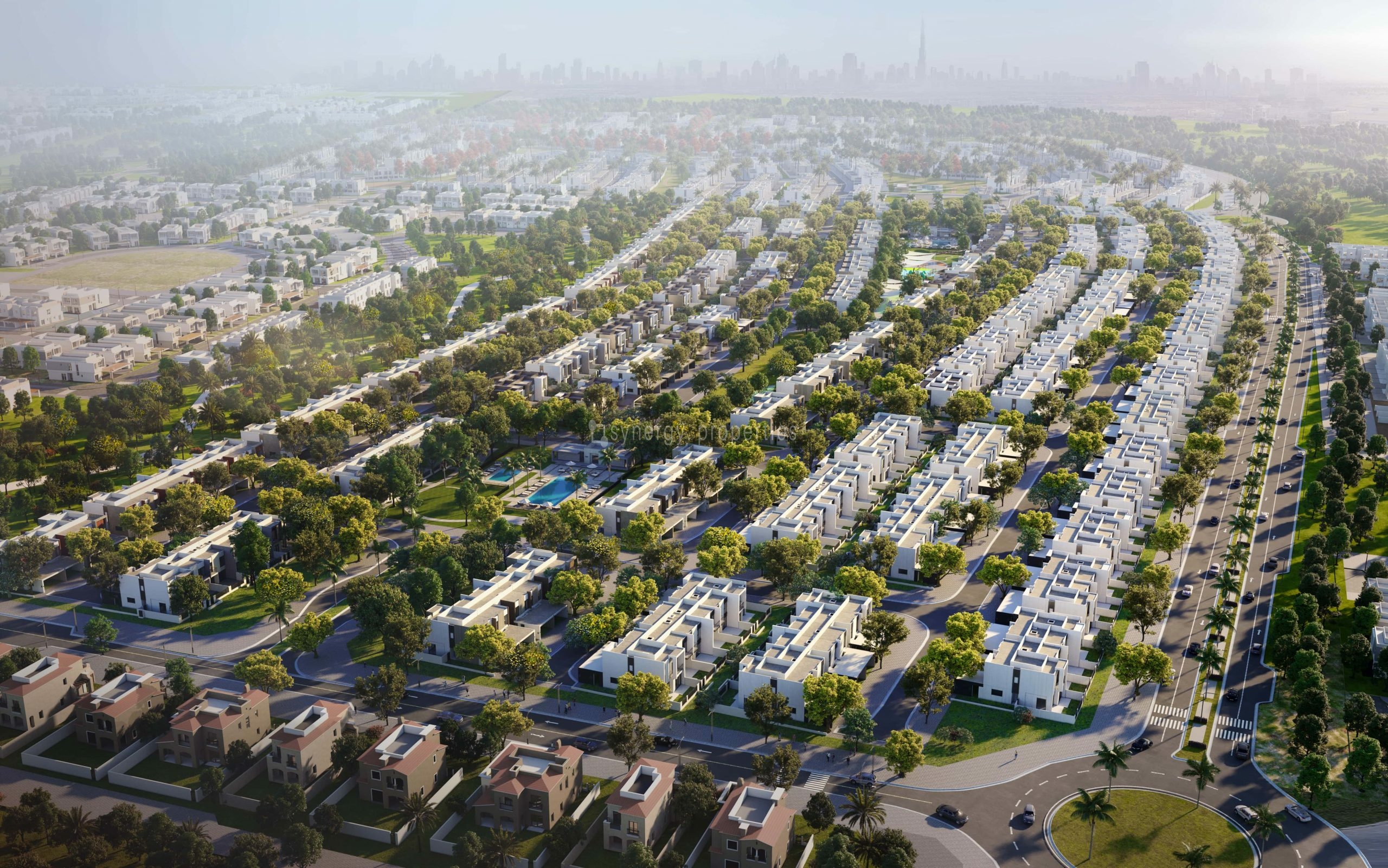 Payment Plan
10/40/50 (50% On Handover)
ON BOOKING 10% DOWN PAYMENT
1ST INSTALLMENT 10% MARCH 2022
2ND INSTALLMENT 5% AUGUST 2022
2ND INSTALLMENT 5% AUGUST 2022
5TH INSTALLMENT 5% AUGUST 2023
6TH INSTALLMENT 5% DECEMBER 2023
7TH INSTALLMENT 5% APRIL 2024
FINAL INSTALLMENT 50% ON HANDOVER
Features and Amenities
Located near the intersection of Emirates Road and Al Ain Road, along Emirates Road.
Lively and vibrant gated community surrounded by lush greenery.
Part of 23.1 million sq. ft. lively and vibrant gated community with lush greenery and a developed retail area.
Direct access to Emirates Road and Sheikh Zayed bin Hamdan Al Nahyan Road
Villanova's communities are connected by a pedestrian-friendly, 17.222 sq. ft. long linear park.
Close proximity to Dubai's major landmarks.
Offers spacious Townhouses of 3 & 4 bedrooms ranging from 1947sq. ft. to 2333sq. Ft.
Diverse, life-enhancing amenities such as schools, a nursery, kids play areas, swimming pools, GYM, outdoor fitness areas, BBQ and picnic areas, sports facilities, jogging tracks, as well as unique shopping and dining experiences.
Site Location
Call Us
Tel: +97145548270
Tel: +971557990988
Visit Us
Synergy Properties
Office #3303, Concord Tower,
Dubai Media City, Dubai, UAE
In case of any Real Estate Enquiries, you can call us or send a message.
We are here to help!
Request a Callback
Register and get details about La Rosa VI at Villanova by Dubai Properties & be the first one to book your best unit.