Children Friendly Residential Communities in Dubai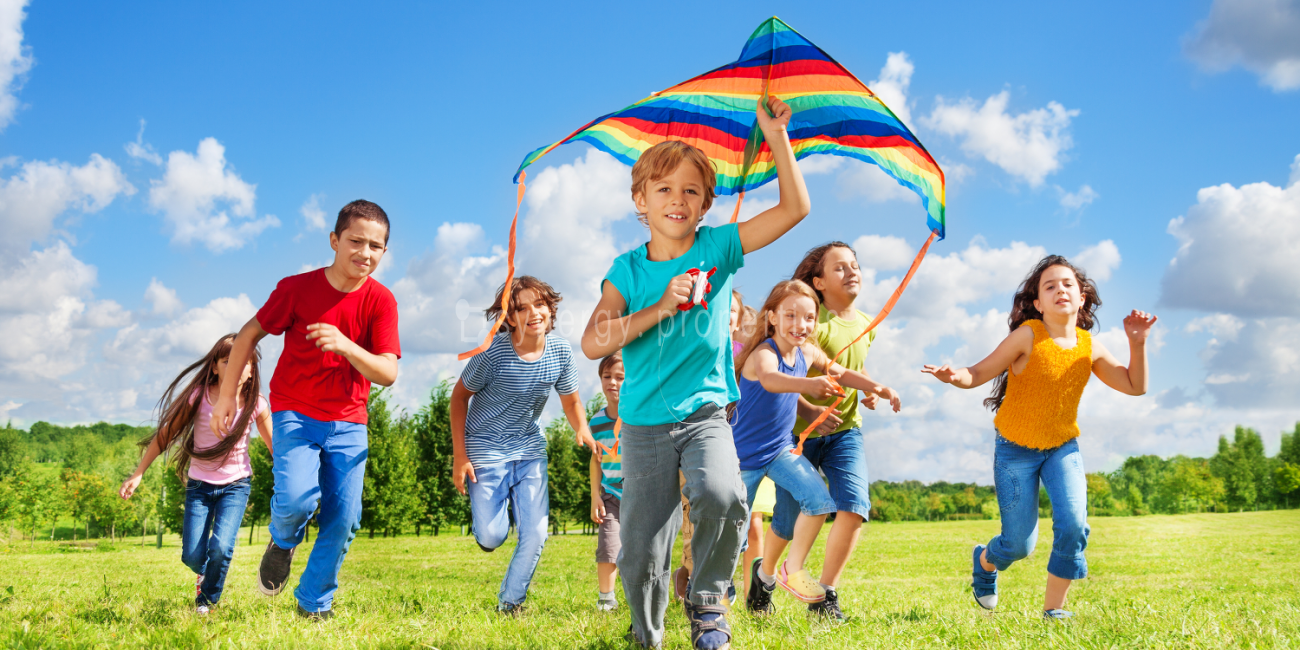 Celebrating the vibes of International Children's Day, Synergy Properties presents you with an array of family-oriented private residential communities in Dubai. In a metropolis like Dubai, exclusivity is the name of the game. Aside from individual apartments, villas, and townhouses, Dubai is home to a growing number of private family-friendly communities that offer luxurious living options safe from the hustle and bustle of the city's thriving commercial sectors.
These communities are designed with a blend of contemporary and classical aesthetics to craft a unique living experience, and also offer some of the most exclusive plots of land for sale in Dubai. Each community is strategically located so that it provides complete privacy and security but is only a short distance away from essential amenities such as healthcare facilities, schools, major commercial hubs, and restaurants. 
1. Jumeirah Village Circle 
Jumeirah Village Circle is Nakheel's most family-friendly community project. Located at the heart of New Dubai and set amidst landscaped gardens, it boasts a range of amenities making it a favorite for both renters and buyers. According to the 2019 Dubai Real Estate Market H1 Report by Bayut, Jumeirah Village Circle is one of the most popular areas in Dubai to buy and rent an apartment and to buy and rent a villa. Featuring a mix of apartments, villas, and townhouses this community is close to Dubai Marina, Internet City, Media City, JLT.  Also, home to JSS International School this area contains over 30 landscaped parks. Ideal not just to reside but JVC has emerged as a growing investment hub of Dubai.
2.  Arabian Ranches
Entitled as Emaar's one of the most premium gated communities in Dubai, Arabian Ranches is a desert-themed development set on 6.67 million square meters. The villas in Arabian Ranches are large, spacious homes that come with plenty of room for your kids to explore and be entertained. This quiet suburb is an idyllic escape from city life, with periodic Market Days, Community Barbecues and other activities to spend time with your kids. 
Featuring a championship golf course these luxury homes are a short distance from Burj Khalifa and Dubai Polo & Equestrian Club.
3. Jumeirah
One of the oldest residential hubs for expat families in Dubai, Jumeirah features a collection of villas that are a stone's throw away from the iconic Jumeirah beach. It is also home to some premier schools and educational institutes including the prestigious Jumeirah College.
Most Jumeirah villas have pools for you to cool off in the stifling summers making it one of the best residential areas in Dubai for families with kids. An undeniable cultural hub,  Madinat Jumeirah and Kite Beach host leading entertainers and artists from across the world allowing your children to develop a taste for fine arts.
4. Al Barari
For our nature lovers, Al Barari is no less than a green sanctuary, providing the ideal backdrop for your kids to stretch their imagination. Undoubtedly, Al Barari community is one of the most picturesque areas of Dubai where your kids can develop some much-needed sensitivity towards the environment, conservation, and sustainability. The nearest schools, GEMS First Point School and Kings' School Al Barsha are a 20-minute drive away.
5. Mirdif
A consistently popular area for families in Dubai, the elegant European-style villas in Mirdif offers an ideal environment for raising your children in the close proximity of some of the city's best schools. The modest price tags and upscale lifestyle has made it one of the most preferred residential areas for families in Dubai. 
Mirdif is amongst the most well-connected Dubai residential area being so close to places such as Dubai Festival City, Academic City, and Deira City Center. It is home to the GEMS Royal Dubai School, one of the many prominent schools in Mirdif. There are many great nurseries in Mirdif such as Small Steps Nursery. For all your shopping needs, The Mirdif City Centre, the strip mall in Uptown Mirdif boasts a range of stores and groceries. And for a day out with the kids the nearby Mushrif Park is an ideal spot.
6. Emirates Hills
Emirates Hills, a part of the Emirates Living master community, is predictably one of the best residential communities to live in Dubai for families. The easy access to Sheikh Zayed Road, retail centers, parks, and offices make it a firm favorite with expat families in Dubai. This gated community boasts some of the best schools in the country including Dubai International Academy and Emirates International School. As an added bonus, you can even bring in a furry friend for your kids, as this is one of the most pet-friendly communities in Dubai.
Above are just a few names to mention, Dubai with its growing demand for private gated communities has a lot to offer. In our next blog, we will highlight more developments that are springing up in the near future.
Comments
comments