Lutyens Delhi market abuzz with news of Rs 1,000-crore property deal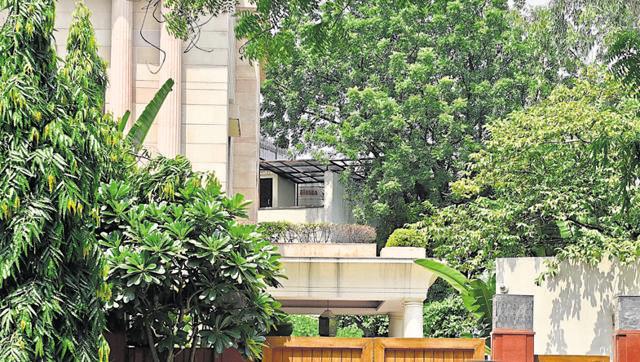 The buzz recently of a super high value deal of Rs 1,100 crore in Capital Delhi has set the market afire.
Located on Bhagwandas Road, close to the city centre Connaught Place, the bungalow reportedly belongs to a Kolkata-based company. Despite the real estate market being in the grip of a slowdown, this recent big-ticket deal indicates that the premium market is flush with funds.
The most sought-after, high value properties are in the prestigious Lutyen's Bungalow Zone (LBZ), which mostly has government bungalows meant for Central government ministers and top functionaries. Privately-owned bungalows are few and far between and limited to areas like Prithvi Raj Road, Dr APJ Abdul Kalam (formerly Aurangzeb) Road and Amrita Shergill Marg, among others. Other plum areas include Kasturba Gandhi Marg, Tilak Road and Bhagwandas Road. Areas close by that also command a high premium include Golf Links, Jor Bagh and Sunder Nagar.
Big deals have been few and far between but the realty agent grapevine is excitedly talking about a telecom company putting its building block near Connaught Place – which even has space for a helipad for sale for `700 crore.
Another well known telecom group owner bought a bungalow in Amrita Shergill Marg for Rs 165 crore. The property is said to be in a plot of 3,450 sq yards. Interestingly, his brother also owns a bungalow on the same road although it was acquired by him much earlier. Also in Amrita Shergill Marg, a large real estate business group bought a bungalow for Rs 220 crore. The house is built on a 3,000 sq yard plot. In neighbouring Prithviraj Road, an export house owner has bought a property for Rs 175 crore.
There is no shortage of premium properties in the Capital. In Amrita Shergill Marg, an eight bedroom bungalow is up for sale at Rs 350 crore. The house stands on a half acre plot and is a freehold property . At Prithviraj Road, a 10-bedroom house on a 3,000 sq yard plot, also freehold, is priced at Rs 500 crore. A bungalow on a 9,700 sq yard plot in the same area is on the anvil for Rs 600 crore.
In Golf Links and Sunder Nagar, the plot sizes vary between 357 sq yard to 500 sq yd to 1000 sq or more. An ayurvedic and multiproduct company owner had reportedly bought a house in Golf Links for around Rs 160 crore. A reputed artist purchased a house in Sunder Nagar for Rs 115 crore. It stands over an 800 sq yard area.
Property agent Devender Tara of Tara Estate Pvt Ltd based in Vasant Vihar, says prices around Tughlaq Road area are high. He says owners of these prime properties are well established, wealthy and often in no hurry to sell. They wanted premium prices for their properties and were even willing to wait to get the price they desired. This then left little room for bargaining. But buyers wanted the lowest possible price and often it took months before a deal was finalised. He says the prices in Tughlaq road area hover around Rs 600 crore and buyers at times want to cut down the price by about Rs 50 crore to even Rs 100 crore. Another reason which leads to much bargaining is that built-up area in these large ground properties is low for an LBZ area. Since redevelopment of the properties is difficult in these areas, buyers cite this as a reason to bring down the price demanded by the owner, says Tara.
Real estate agents say that most of these high-end properties in LBZ have many joint owners of a family. With the family branching out and the children settling elsewhere means properties are sold and the money is divided between the joint owners. The buyers obviously are high net worth individuals ready to pay any price for a posh address.
Image Credit: Saumya Khandelwal/HT PHOTO
Comments
comments