Sharjah shores up waterfront housing segment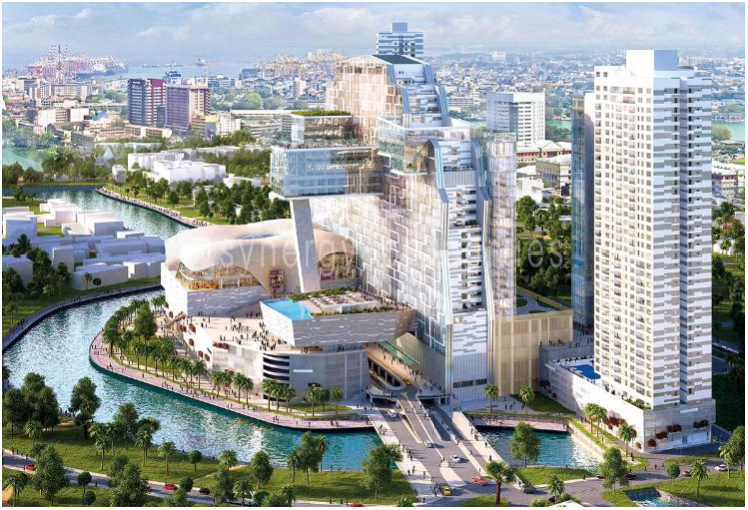 The softening of property prices across the UAE has widened the horizon for buyers who are now able to explore bigger and better deals. One segment benefiting from this are waterfront properties, which are popular not only in Dubai and Abu Dhabi but also in the northern emirates, such as Sharjah.
"The demand for waterfront properties in Sharjah, like the rest of the UAE, has been on the rise, and developers have followed this trend by launching excellent mid to high-range projects, set to boost the residential, retail and tourism sectors across the northern emirate," said John Stevens, managing director of Asteco.
The dynamic of Sharjah's property market has changed significantly ever since the government passed a law in 2014 enabling expatriates from any country to buy property in the northern emirate, provided they hold a UAE residence visa.
This move provided a much-needed boost to the emirate's property market encouraging major developments in several upcoming destinations, including Maryam Island, where Eagle Hills Sharjah announced a bustling community providing residential and retail offerings with prime views of the Arabian Gulf.
"Sharjah Oasis also launched Sharjah Waterfront City, a collection of eight islands housing villas, town houses, apartments, commercial and retail facilities, all complete with impressive sea views," he said.
Ali Siddiqui, research analyst at Reidin, said, "Currently, each of the emirate in the UAE can be seen developing their areas close to water and turning them into waterfront or beachfront properties."
He said the upper-middle-class segment mostly preferred living on beach or waterfront properties due to the view, peaceful atmosphere, privacy, value of the property, among other benefits.
According to ValuStrat research, Sharjah's residential capital values declined 10 per cent annually, with villas declining 8 per cent and apartments 11 per cent.
"Our analysis has further shown that on price per square foot basis, the Sharjah apartment market has seen more choice in 2018 as compared to the previous years as prices ranged between Dh300 and Dh1,000 per square foot, where 45 per cent of apartments were priced between Dh400 and Dh600 per square foot," said Haider Tuaima, head of real estate research at ValuStrat.
As of the fourth quarter last year, the research firm revealed that the median asking price per square foot for apartments in Sharjah was Dh542 per square foot, and for villas Dh636 per square foot.
Credited to:  Gulf News
Comments
comments